Hunt Black Bear in Idaho's Beautiful, Rugged Backcountry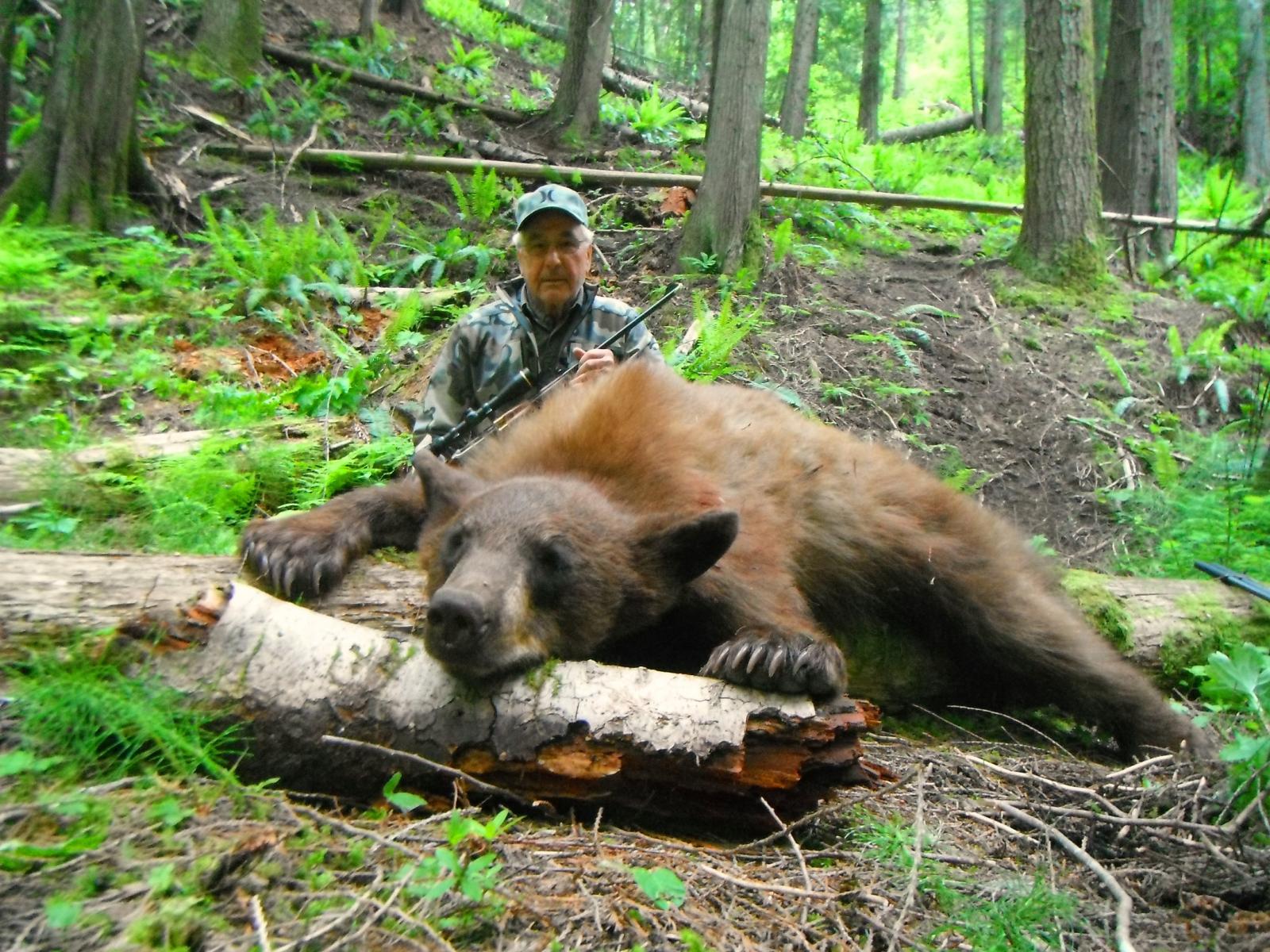 The Flying B Ranch provides you with fantastic opportunities for hunting black bears, one of the most beautiful and imposing creatures in Idaho.
We offer trips both from the comfort of the lodge or you can choose to experience our deluxe backcountry camps, which are accessed by horses and mules. Whether the hunt is from the lodge or in the backcountry you can choose your style of hunting either over well-established bait sites, or the traditional spot and stalk method.
Our black bear hunts have a high 80% success rate with the opportunity to harvest 2 bears! Also, a high percentage of the bears we harvest are color-phased bears ranging from red, chocolate, cinnamon, and the rare yet occasional blonde. You can hunt bears by: