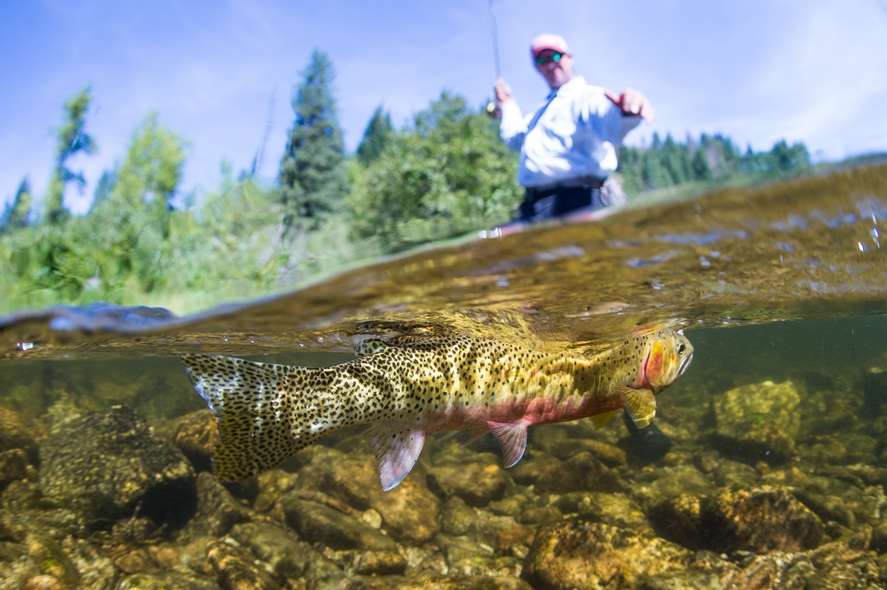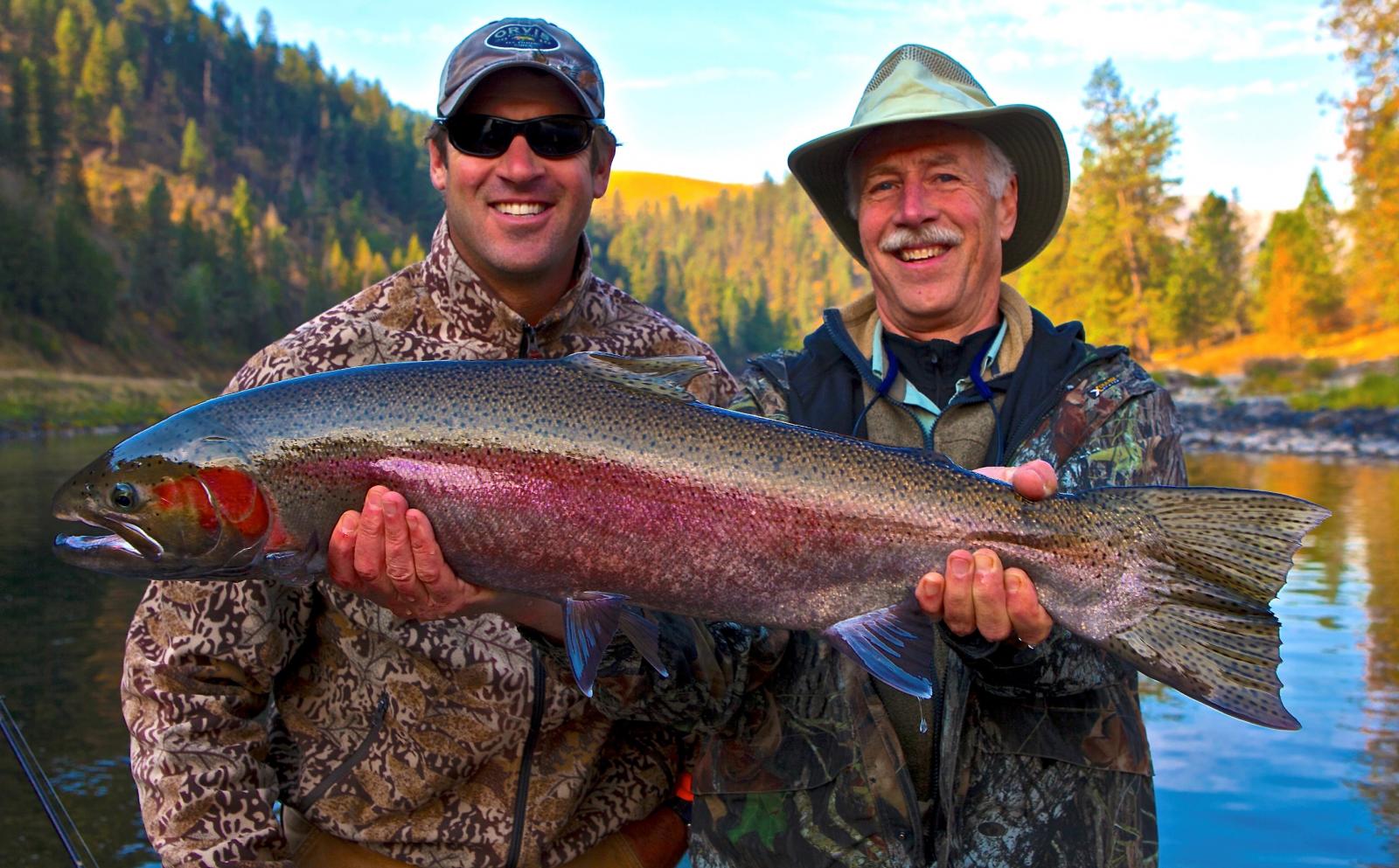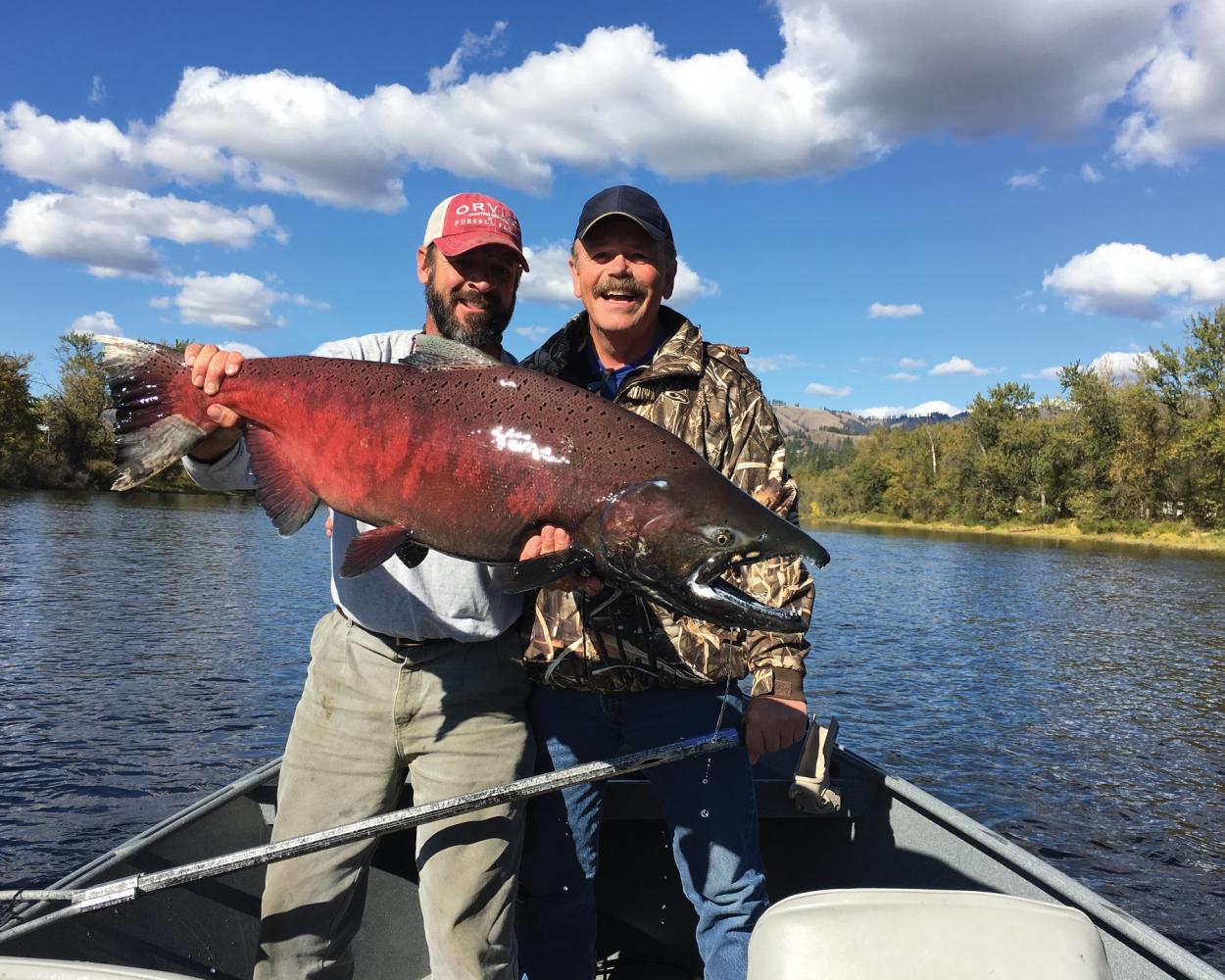 Experience World Class Fishing 
With a prime location, just minutes from America's most renowned steelhead fishery, the Flying B Ranch is an anglers dream. Not to be missed is the exceptional native cutthroat trout fishing, the Chinook salmon run on the Clearwater, and small mouth bass. 
From spin tackle to traditional fly rod and spey rod equipment, our guides can help you hook fish you won't even need to lie about (not that you can't still take a little "poetic license"). Whether you're a beginner or an experienced angler, we have all the gear you need and just the right people to get you on the water.
For more details on our fishing trips, check out the pages listed below:
Anglers come from around the world to pursue these incredible ocean-going anadromous trout species. With two runs a year and steelhead reaching as much as 40", it's a must-do for any sportsmen. 
Pair it with a number of wingshooting and big game opportunities for a unique adventure. 
Idaho is practically synonymous with cutthroat trout. Experience pristine native waters with an unbelievable wet-wade fly-fishing from the backcountry or lodge.
These spectacular fish arrive somewhere around mid-May and offer an exciting fishing opportunity from our custom jet boat.
Drift the Clearwater River for Summer small-mouth bass, stop for a river lunch on one of our golden sandy beaches. 
Imagine yourself here, an angler's paradise. 
Check out the rates for our fishing trips.
---
If you have any questions about our fishing and hunting trips,