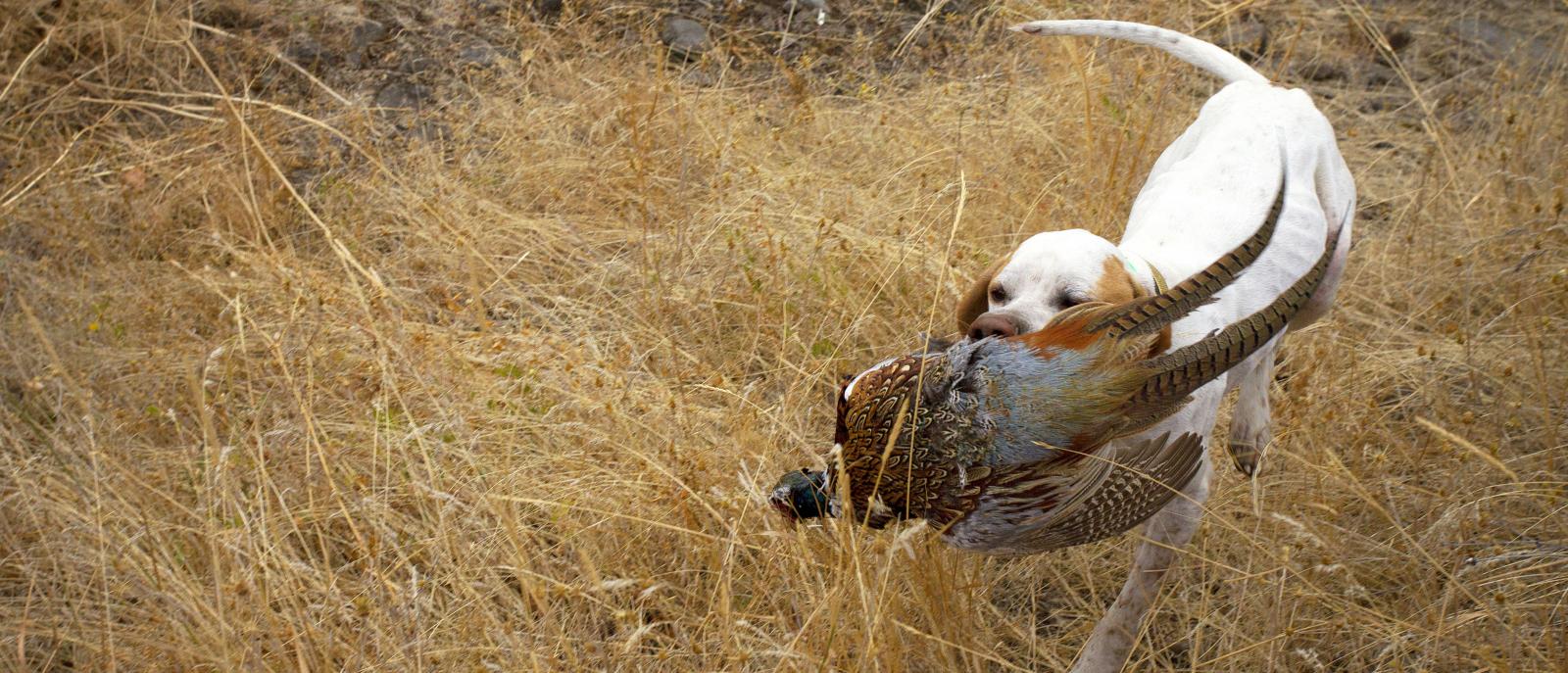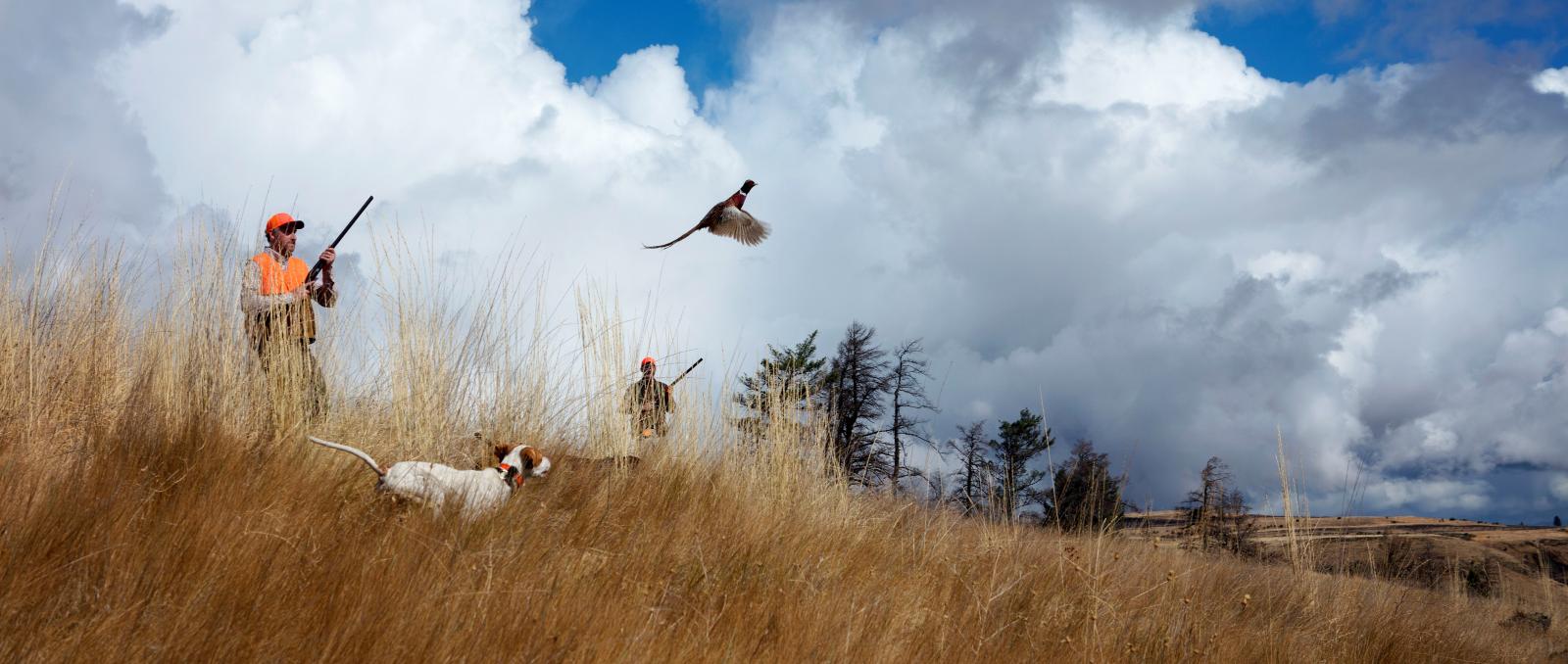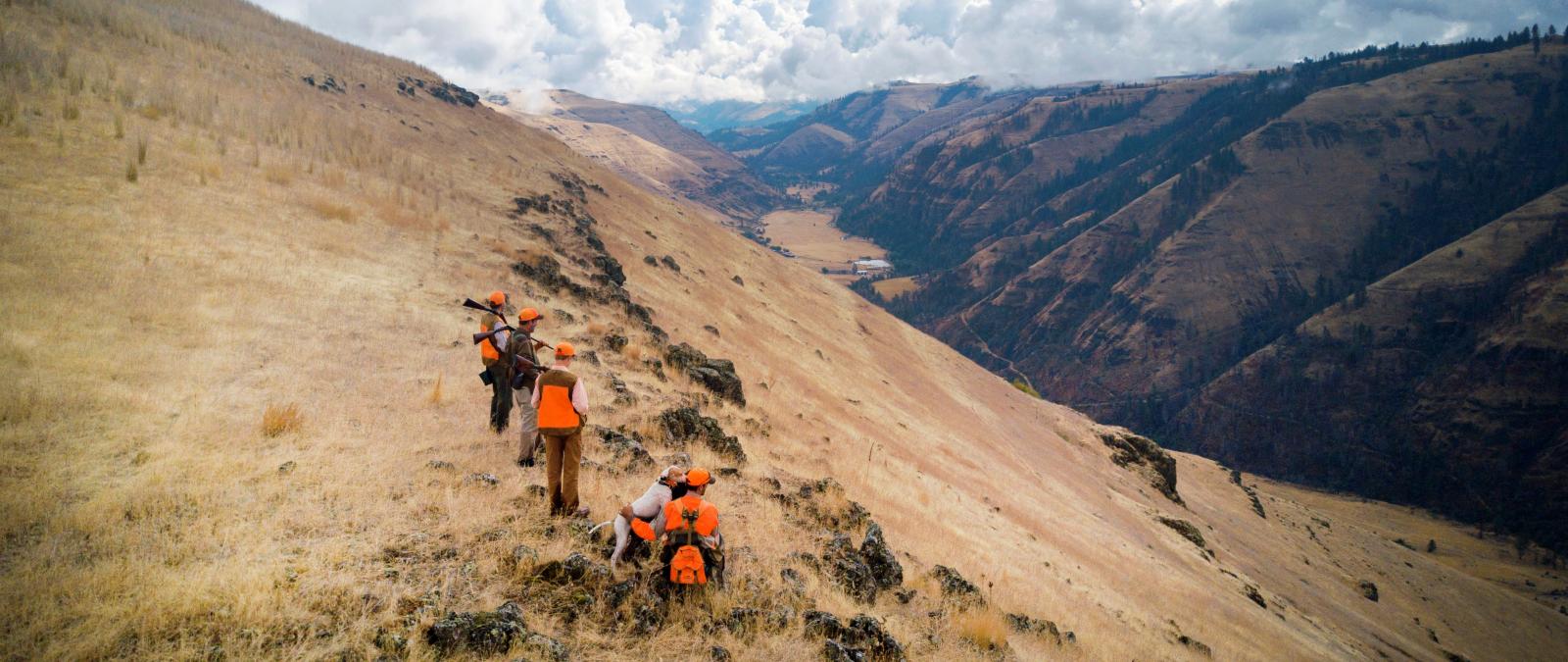 Upland Bird Hunting Unlike Anywhere Else
We are excited to announce 2 special wingshooting events in 2022!
Ladies of Upland: Feb 16-20, 2022 -- This is our 3rd annual women's only wingshooting event which focuses on welcoming women into the world of wingshooting.  No matter your experience level, this 3 day/ 4 night wingshooting adventure can be customized for you.  Enjoy our inclusive FBR experience and unmatched upland hunting amongst other women.  Space is limited, so contact us with any questions or to confirm your spot!
Shooting Sportsman Readers & Writers Hunt: Feb 20-24, 2022 -- This 3 day/ 4 night inclusive wingshooting adventure includes 3 full days of upland hunting in majestic Lawyer Canyon, while getting to spend time in house with Terry Bombeke of Shooting Sportsman. Space is limited for this special event. 
Flying B Ranch has been leading the industry in exceptional wingshooting for more than 35 years. Together, the diverse hunting habitat and passionate team of guides and dogs create an unmatched experience for the most discerning of wingshooters.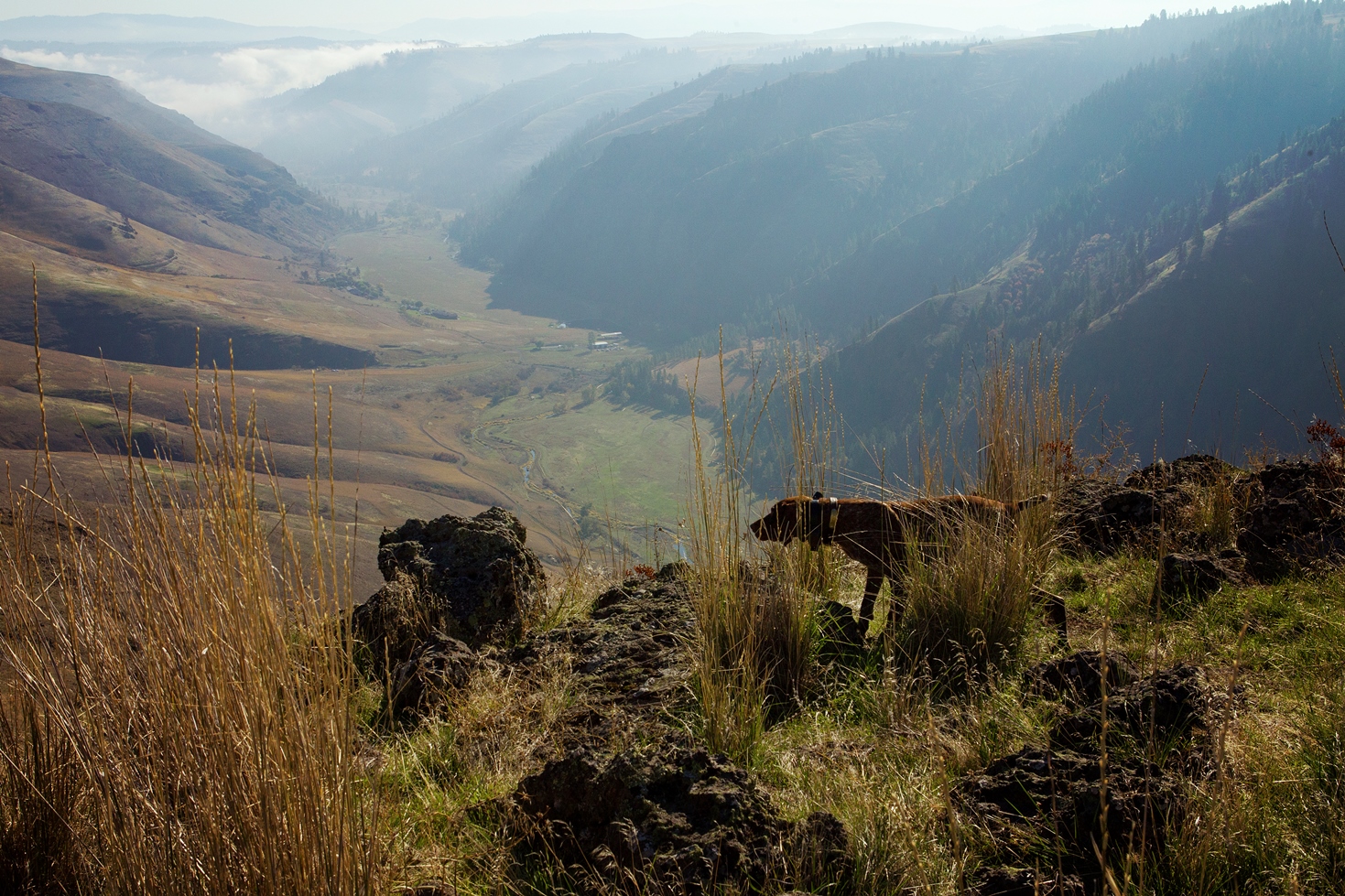 As one of the first lodges offered endorsement by the Orvis company, the Flying B Ranch has been recognized twice as Orvis Endorsed Wingshooting Lodge of the Year in 2003 and 2014, and as a Finalist for Orvis Endorsed Wingshooting Lodge of the Year for six consecutive years.  The core of that honor is guest review, which recognizes that we are proven to provide a wingshooting experience that is sure to impress.  Shooting Sportsman has recognized Flying B Ranch as one of the select group of distinguished lodges honored to be a 2018 Shooting Sportsman Endorsed Wingshooting Lodge in the inaugural year of the endorsement honor.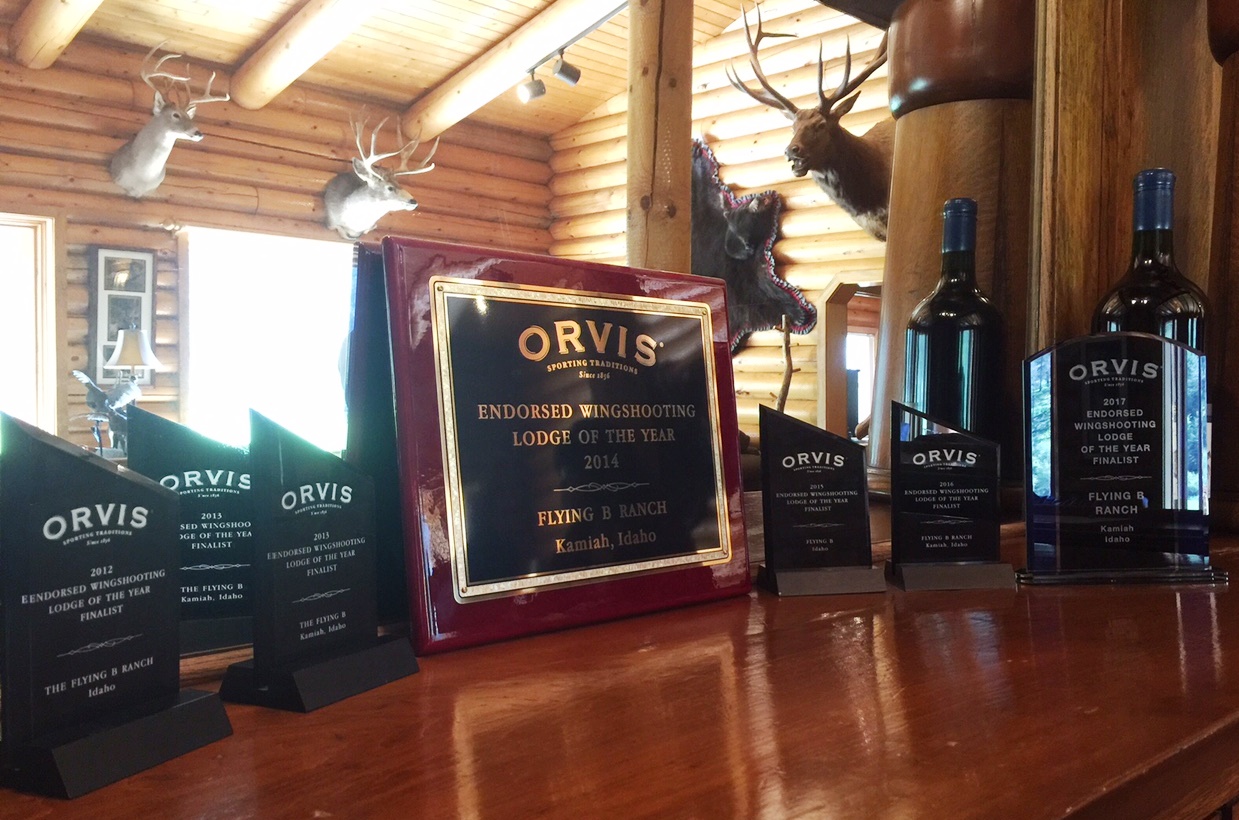 Don't just take our word for what sets us apart.  Visit the articles below to get a first hand account of the wingshooting experience at FBR, as written and photographed by some of the most discerning wingshooters in North America.
Discovering the Spirit by Reid Bryant in Covey Rise
Flying High by Ed Carrol in Shooting Sportsman
What sets us apart?  We are dedicated to providing an exceptional wingshooting experience and a worry-free vacation, which is why we give you up front pricing that includes all the important components of your adventure:
5,000 private acres in stunning Lawyer's Canyon, offering diverse and exciting hunt opportunities
An abundance of upland game birds, including pheasant, chukar, hungarian partridge, valley quail, and grouse
Hunt alongside our highly trained and passionate team of bird dogs 
Kennel space or a dog friendly guest room so you may bring along your own hunting companion
Hunting license issued in-house
All gauges of ammunition are provided as well as use of a house gun
No bird fees
All bird processing and overnight shipping 
Round of sporting clays on arrival at our 10-station professional course
Single lodging in one of our private guest rooms with en suite bath
All chef prepared western gourmet meals, top shelf spirits, beer, wine, and cigars
Shuttles to and from nearest commercial and private airports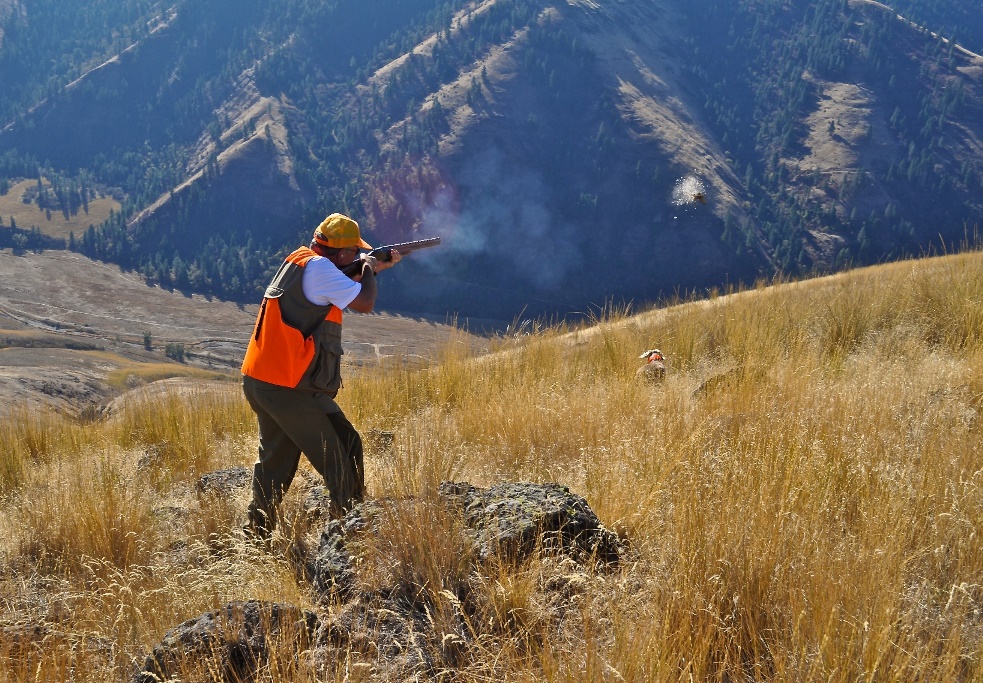 Inclusive packages featuring all the benefits above start at $4,475.  All that is not included are gratuities, taxes, and massages. For more information on trips that include wingshooting, explore the pages listed below:
Mix your love of hunting with your love of fishing. Our Cast and Blast Adventures allow you the unique opportunity to experience an Orvis Endorsed Wingshooting and Orvis Endorsed Fly-Fishing destination in one trip.   Spend a day in pursuit of upland birds in Lawyer's Canyon and drift boat fish for steelhead in the acclaimed Clearwater River the next.
Extend your hunting and fishing in the summertime with one of Flying B Ranch's Summer Fin & Feather trips.  These adventures are ideal for getting in more field time with your bird dog, a much needed extra break from the office, or the ideal timing to get your child or grandchild into the tradition before the start of school.
We're very proud of the feedback we've received from past visitors to our ranch. Read what some of them have to say here.
See pictures of some of our wingshooting trips (we're not kidding about the beauty of Lawyer's Canyon).
See our full, inclusive rates and packages options.
---
If you have any questions about our hunting and fishing trips,