Cast for Wild Native Cutthroat Trout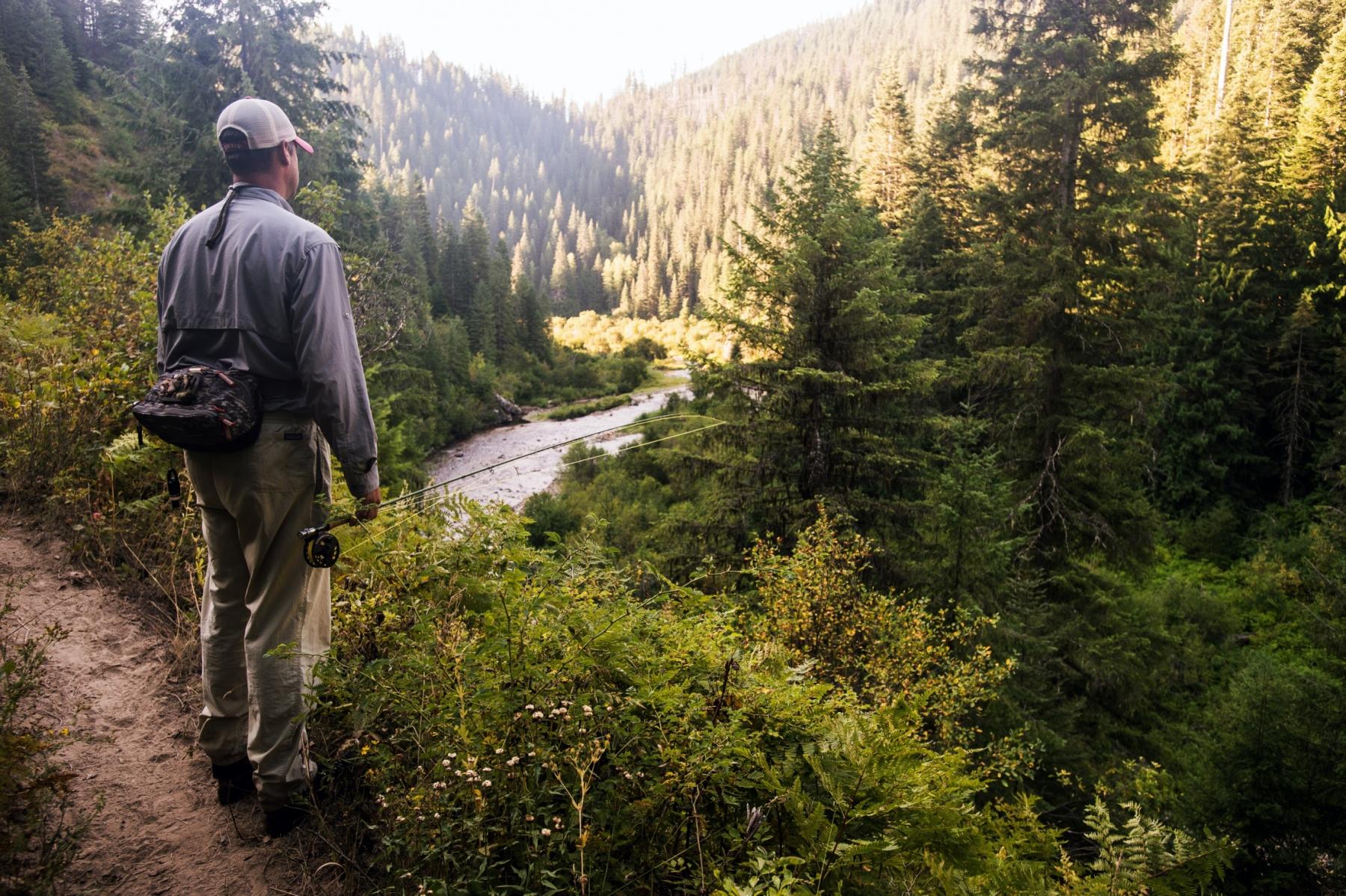 We are fortunate to offer trips for the cutthroat trout. It is in fact Idaho's state fish!
These native cutthroats are pursued from our pristine backcountry camp, Osprey Creek. The fishing is all wet-wade and fish numbers are high.
These 4 day/ 5 night trips start at our luxurious lodge for your first night. The next day enjoy the mountain drive to the trailhead where the horses and mules will be waiting. The pack-in is a short 5 miles through huge old-growth cedar trees and follows the creek the entire way to camp. The next 3 nights are at our comfortable backcountry camp. To finish the trip your pack-out day and last night brings you back to the lodge. Whether you are looking for a trip for family, friends, or business, Osprey will accommodate all.
OSPREY CAMP FEATURES
Osprey backcountry fly-fishing adventures are offered at an exceptional value of $2,900 per angler and include the following:
fishing licenses
professional guide services
all gourmet meals and drinks at the lodge and in camp
full-time chef in camp
all fishing equipment
wall tents with cots, sleeping pads, and lanterns
individual shower tent
regional airport shuttles to and from the ranch
Packages do not include:
sales and lodging taxes
massages ($80/ hour)
gratuities