During this spring combination bear, turkey, and salmon trip, Davy Beecroft and his family enjoyed hunting, fishing and retreat activities. Daily adventures is what it's all about at the Flying B Ranch. Thank you to the Beecrofts for another great trip.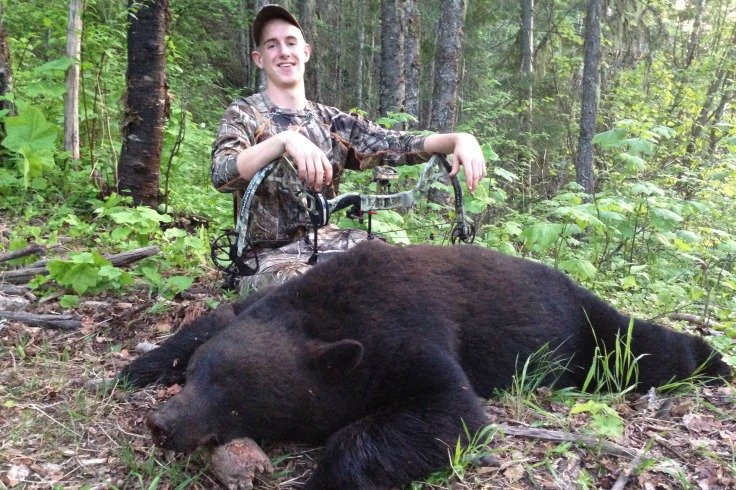 Davy was determined to harvest a bear with his bow on the first night of the hunt.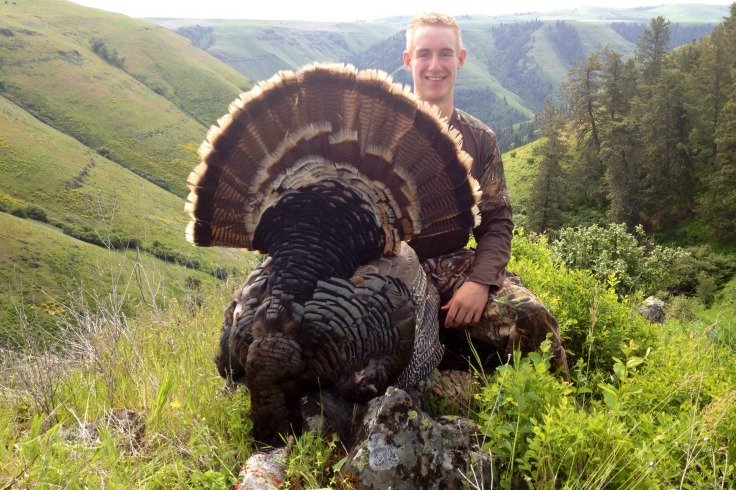 Hunting Guide Chad Weber put Davy in a good position for a shot at this turkey, and Davy made sure he was successful.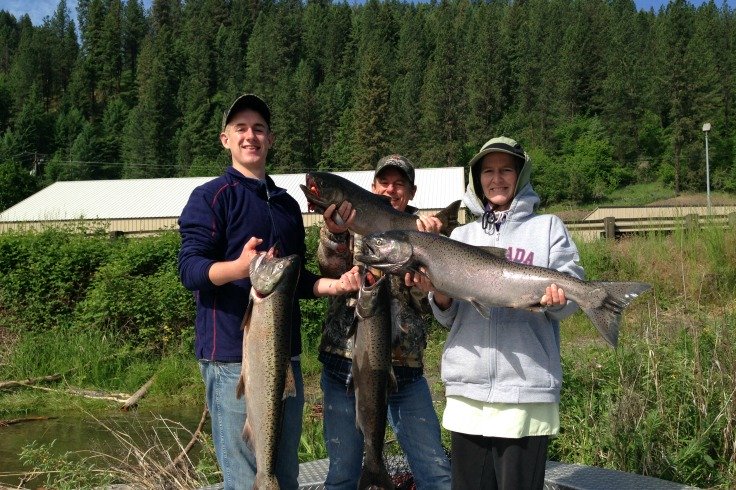 Beecrofts' Salmon Davy and his parents also did some salmon fishing.